Welcome to the akc Museum of the dog
The AKC Museum of the Dog preserves, interprets, and celebrates the role of dogs in society and educates the public about the human-canine bond through its collection of art and exhibits that inspire engagement with dogs.
We look forward to seeing you!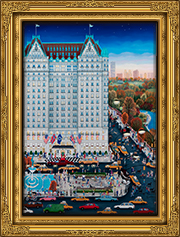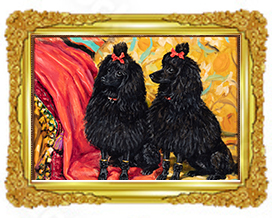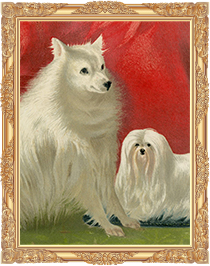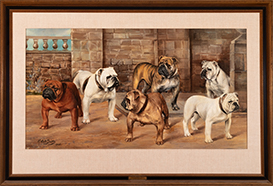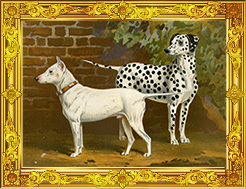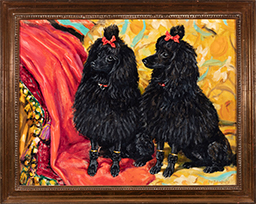 CASH
The simplest and most common ways to make a gift are through cash donations. Cash donations can be made in person, through postal mail by sending a check to our address below, online through our website or by phone at 212-696-8364.
RECURRING
Recurring gifts are a great option for donors who want to maximize their gift with the convenience of automatic renewal. Donors can give in a monthly, quarterly, or yearly installments. Click here to learn more and Become a Friend of Arty, the Museum of the Dog's program for committed monthly givers!
PLANNED / ESTATE GIFTS
By including the Museum in your estate plans, you're creating a lasting legacy that will help to preserve, interpret and celebrate the role of dogs in society. In addition, you are helping to educate the public about the human-canine bond through its collection of art and exhibits that inspire engagement with dogs. This is your moment to leave your mark on the mission of the Museum and cement your name and philanthropic gift as a member of the AKC Museum of the Dog Guardian Society.
BEQUESTS
Making a bequest – a gift made in your will or living trust – to the AKC Museum of the Dog is a powerful way to impact the Museum and its stakeholders for years to come. Bequests can be a specific amount, percentage, or remainder of assets. While we advise legal consultation, sample language for a bequest includes: I give and bequeath to the AKC Museum of the Dog ____% of my total estate (or $ ___).
RETIREMENT PLAN ASSETS
Your most efficient estate planning option may be leaving all or a portion of your retirement plan to charity, because tax laws often subject these assets to income and estate taxes upon death. Many techniques can be used to avoid income taxes that can total close to 40 percent. At the same time, you can pass more tax-favored assets to your family.
CHARITABLE GIFT ANNUITY
A charitable gift annuity – usually cash or stock gifts – allows you to support the AKC Museum of the Dog while receiving a tax deduction and fixed flow of income from the Museum for the rest of your life. Payments depend on age at the time of donation.
BANK ACCOUNT & CD'S
Name us as the "payable-on-death" of your bank accounts or on certificates of deposit. You own the assets for your lifetime and have them available for your use. Upon your death, the assets pass directly to us without going through probate.
LIFE INSURANCE
Rather than cancel policies you no longer need, you could name the Museum as the beneficiary, or simply donate the policies outright.
DONATE SECURITIES
To donate stocks or mutual funds, please email us for more information!