CHILDREN'S PROGRAMS
There are many ways for children to enjoy the Museum and take part in the fun! From group trips to daily activities, there is always something for our youngest visitors to engage in.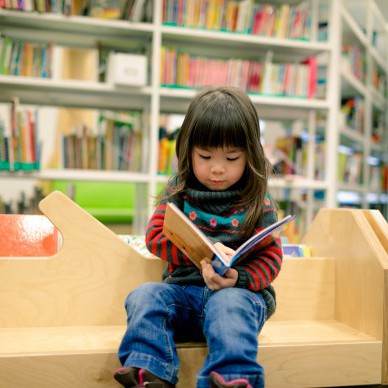 ACTIVITIES AT THE LIBRARY
Stop by our education center in the Library and Archives for activities and worksheets for families and children of all ages to enjoy! Worksheets include word searches, breed crossword scavenger hunts, drawing guides and more! Show your creativity with our Breed of the Month craft and learn about different breeds of furry friends! From coloring pages to ceramic dog models, there is much inspiration to be drawn from in the Library!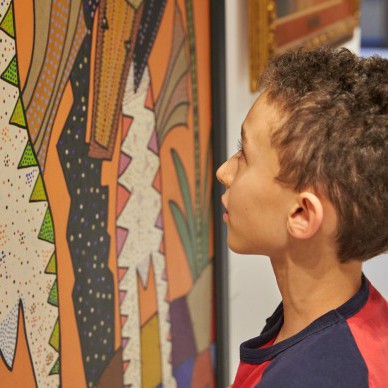 PAWS TO READ
Take time this summer at the Museum to read! Paws to Read is a great way to spark interest in reading at an early age, while preparing children for group activities at school in the fall. Children will listen to a story and make a craft relating to the book of the week.
Drop in each week for a new book and craft the whole summer! Paws to Read is free with the cost of admission and geared towards children 4-6 years old, but all are welcome!
SCOUT WORKSHOPS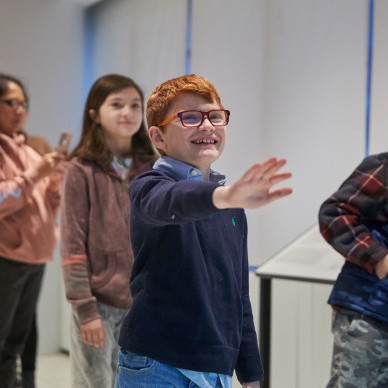 WORKING DOGS & SCOUTS
MOD joins local service dog groups in helping scouts of all ages learn about the impact of dogs and accessibility. The workshop (1.25 hours) includes a demonstration by a real service dog and activities that deepen communication and team building skills. At the end of the workshop, scouts will receive their MOD scout patch.
Out of courtesy to our neighbors, only service dogs and invited demonstration dogs are allowed in the museum.
|
Accessibility
Service animals are welcome in the museum. The museum entrance is wheelchair accessible via the building's main plaza on the corner of Park Ave and E 40th Street. Accessible elevators are located on the first floor of the museum to the left of the admissions desk and gift shop. Public restrooms include accessible facilities.
If you have any questions regarding accessibility, please feel free to contact the museum.
Photography Policy
Non-flash photography is permitted in the Museum for personal (non commercial) use except where noted. Flash photography, videography and tripods are not permitted in the Museum.